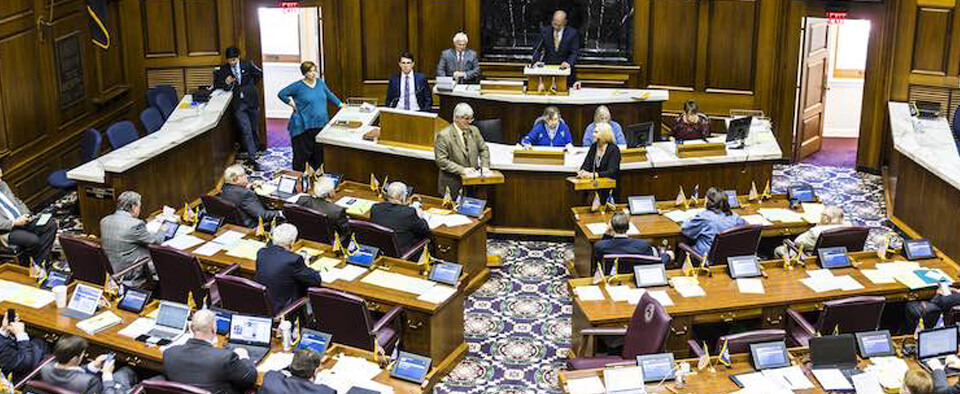 22 Mar

CAN AMERICAN POLITICS BE FIXED? YES!

BUT ONLY IF WE HAVE POLITICIANS EQUIPPED WITH SKILLS TO WORK ACROSS THE POLITICAL DIVIDE

THE BIPARTISAN LEADERSHIP PROJECT WILL GIVE CANDIDATES TOOLS TO RUN A WINNING CAMPAIGN AND SKILLS TO WORK WITH THE OPPOSITION IN OFFICE

Every job requires preparation except serving in elected office. Can we expect our elected officials to be effective without the necessary skills to work with others to solve big problems? To fix our politics let's go to the root problem. Are we electing candidates that are prepared to know how to govern? To fix our politics, how about actually preparing candidates how to serve amid competing political and policy goals? The training must start with how to conduct a responsible campaign. Currently the only training candidates get is from the parties or single interest who have one focus-win. Nothing wrong with winning. That is the goal, but to change the system there must be more. We need a massive national effort to equip the next generation of candidates with the knowledge and skills to govern in a bipartisan spirit before they get sucked into a win/lose partisan driven behavior once they are in office. Collaboration skills don't come naturally for most of us. They certainly don't once a person is in office. That is why candidates must get a broader training than just how to run their campaigns. How a campaign is conducted affects the ability of a leader to be bipartisan.

Here is the radical idea that has been proven to work. Put Republican and Democratic candidates in the same room to learn how run a responsible campaign and how to serve in office to solve problems and develop strategies to move the country forward. We have a model for this training, and we know it will make an awesome difference.

In this website you will learn of its success in electing 65% of the graduates and how this mix of people work to solve problem together regardless of party.

The Bipartisan Leadership Project is going to replicate this unique training nationally and in every state. It will make a difference. It will equip new office holders to fix politics.

Whether you are concerned about health care, climate change, immigration, economics or whatever issue concerns you, solutions will only develop if Members of Congress can work effectively together. It is only when politics can be elevated to a level that puts the common good ahead of self-interest and political gain that solutions will emerge. We are not so naive to believe politics can or should be removed from all policy issues.

But we know from our own experience and from stellar examples in American history starting with our founding fathers that fiercely partisan people can respectfully engage in resolving intensely difficult policy differences.

The Bipartisan Leadership Program will bring partisan individuals together to learn the skills and value of true listening, the power of collaboration over win-lose fighting and that trusting friendships can develop and thrive between people of radically different backgrounds and political beliefs.

We know that organizations and our country are stronger when all people are included in coming to public judgement. We believe that any majority is stronger when it chooses to listen to the minority, to be inclusive and be willing to struggle to find the common ground that lifts all people.

It is our mission to provide a powerful learning experience for the next generation of elected officials who want to be equipped with skills to function at the highest level of human interaction. Just one side winning is not enough to enable American democracy to thrive.