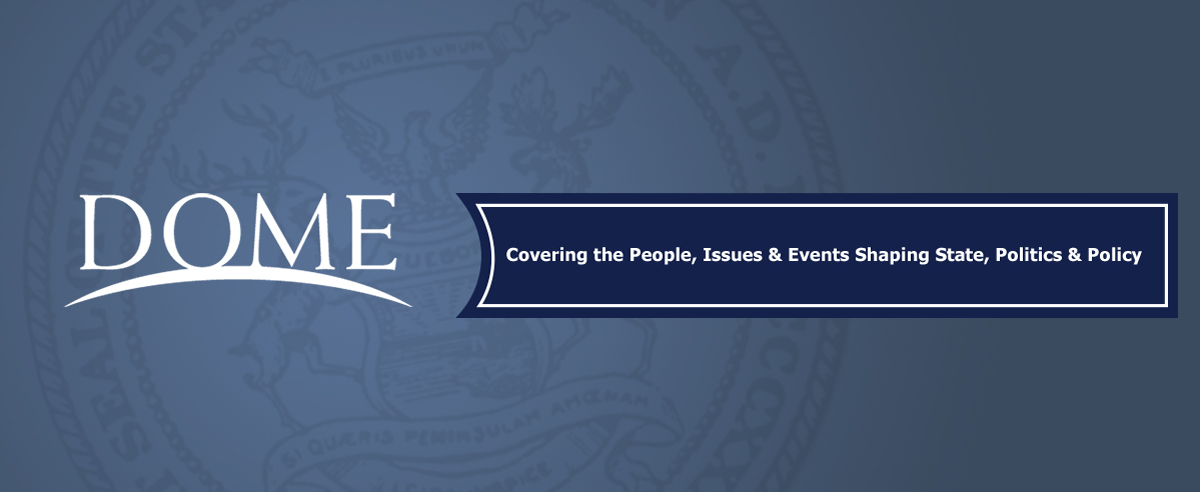 25 Oct

Boot Camp For Political Leaders

The Michigan Political Leadership Program (MPLP) at Michigan State University is a bi-partisan program that identifies individuals from across the state committed to community service and brings them together to engage in a public policy and leadership fellowship.

The MPLP curriculum incorporates practical politics, public policy analysis and process, personal leadership development and effective governance.

The idea for MPLP germinated from Bob Mitchell, the Director of Agriculture under Governor Blanchard. Bob believed that if people were exposed to the value of collaborating and were equipped with the skills to use conflict constructively, government would function at a higher level.

Bob, is now the founder and president of the Bipartisan Leadership Project and Founding Partner of Cal Energy Development Company in Washington, DC says, "It has been fantastic to see the healthy cross partisan relationships that have resulted in bipartisan cooperation to get things done in Michigan," Mitchell said. He added, "All of the graduates are contributing to greater civility in their various roles whether elected or not."

Mitchell is launching a new national program to replicate the MPLP in other states and create an intense 4-day training in Washington, DC, where he resides. The ambitious new program is called the Bipartisan Leadership Project. "We welcome participation from everyone who believes we must do better to assure our democracy thrives and government serves in the interest of our common good," Bob concluded. Those who are interested in helping can email: [email protected]

Bob Mitchell clearly believes American politics can be fixed, one MPLP graduate at a time. It is great to see old colleagues adding value and making a difference around the nation and world.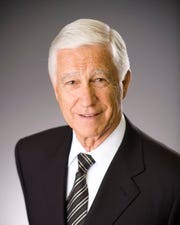 Bob Mitchell
I was fortunate to be selected for the inaugural class of MPLP in 1992. I wish I would have had the knowledge a decade earlier when I served in state government beginning as deputy chief of staff to Governor Blanchard and culminating in leading one of the largest departments in state government at the time, the Department of Mental Health.
Some of my more distinguished classmates and colleagues include:
Aaron A. Payment- Tribal Chairperson, Sault Ste. Marie Tribe of Chippewa Indians
Craig M. DeRoche- Former Speaker, Michigan House of Representatives
Ken Cockrel Jr., former Acting Mayor, City of Detroit and City Council President
Today MPLP, a bipartisan 10-month fellowship program, trains 24 people a year in personal leadership, policy analysis and good governance. This is a tremendous investment in the future of Michigan.
MPLP is not a stand alone program but is connected to one of the country's most prestigious public policy institutions, the Institute for Public Policy and Social Research (IPPSR) in Michigan State University's/MSU's College of Social Science.
The selection process to participate in MPLP is highly competitive, involving a written application references and personal interviews.
Since its founding, nearly 700 MPLP graduates have put the skills and relationships acquired through the program to work in their communities and in statewide office.
MPLP Fellows gain the expertise to tackle public policy issues as candidates for office, as government officials or as citizen activists. Most notably, 11 MPLP graduates are now serving in the Michigan State Legislature.
Given all the partisan bickering and both parties often retreating to their ideological corners whenever tough issues are at hand, the MPLP will be put to a test.
Two Different Leaders
This innovative program is co-directed by Susy Avery and Steve Tobocman.
Avery, my old neighbor and friend has been Chair of the Michigan Republican Party, Executive Director of the Michigan Women's Commission, Director of Travel and Tourism for the State of Michigan along with serving as Director of Public Affairs for Governor John Engler. She has been elected a Wayne County Commissioner and as Northville Township Supervisor.
Susy trumpets the value of MPLP exclaiming, "MPLP has been a fabulous experience for me to serve as a mentor and adviser. It is also a great experience for the MPLP Fellows. They learn about not just practical politics, but they also have so many opportunities to put what they learn into practice. She continues, "They gain through hands-on experiences, through role-playing, intensive policy analysis, small-group projects and through listening to their colleagues, to interaction with each other and the state's highest leaders and through redefining their own views and dreams."
Tobocman served in the Michigan House for three consecutive two-year terms (the maximum allowed under Michigan's term limits laws.) He was elected Majority Floor Leader, the second-highest position in the Michigan House, during his third term. Tobocman currently serves as the managing partner at New Solutions Group, and has become a national leader in the field of immigrant economic development serving as the founder and director of Global Detroit and the Welcoming Economies (WE Global) Network.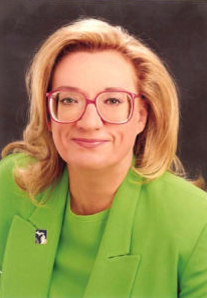 Susy Avery
The former representative reinforces the founding mission of MPLP when he says, "MPLP demonstrates there is a different way to be a political leader. I have witnessed self-described Tea Party Republicans agree with self-described Progressive Democrats on immigration policy. The ability of Republican and Democratic state legislators who are MPLP to have candid conversations across the aisle (because of relationships built during MPLP or as MPLP alumni), has provided enormous value to solving problems in Lansing."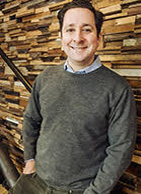 Steve Tobocman
Together, Avery and Tobocman use their considerable public service and government experience to guide a cohort of 24 politically, geographically, racially ethically diverse men and women chosen annually to participate in MPLP.
MPLP Sees First Top-of-Ticket Win
Michigan's new Secretary of State, Jocelyn Benson became the first MPLP alumni elected on a partisan statewide ballot. She is a proud member of the 2007 MPLP class. The SOS had this to say about the value of MPLP, "I likely would not be serving as Secretary of State today were it not for the skills I learned and relationships I built as part of MPLP's 2007 class. I'm proud to be among the hundreds of graduates of the program and cherish many of the friendships I made with members of my cohort. I am a strong believer that programs like MPLP are critical for our leaders, present and future, if we are to move forward together as a state and community."

Jocelyn Benson
Everyone Can Contribute
Not everyone can be a MPLP Fellow, but all can contribute. MPLP hosts two fundraisers, coming up this spring, that invite two nationally known political speakers and raise essential financing for fellowships.
This year political campaign advisers Alex Castellanos and Patti Solis Doyle will headline dinner on Thursday, March 7 in Novi and breakfast on Friday, March 8 in Grand Rapids.
Carol Cain, a Detroit Free Press Business columnist and senior producer/host of "Michigan Matters," which airs at 11:30 a.m. Sundays on CBS 62 will facilitate the conversation. More information and tickets are available at mplp.msu.edu.
You can also honor a true public servant, Anne M. Mervenne who served 20 years as MPLP Co-Director and stepped down in 2017. During her tenure, she mentored over 500 MPLP alumni and worked tirelessly to ensure the continued success of MPLP. Contribute to the Anne M. Mervenne Scholarship Fund which will support the cost of one full fellowship per year for the next five years. The recipient of this scholarship will be someone who portrays the same leadership qualities and commitment to the betterment of our State as Anne has demonstrated over the last several decades.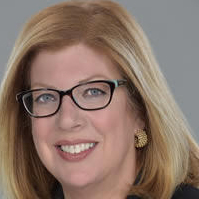 Anne M. Mervenne
An investment in MPLP is an investment our democracy and future political leaders that will pay dividends for us all.
Find IPPSR in social media @IPPSR and @MPLPMSU on Twitter and on Facebook at https://www.facebook.com/Institute-for-Public-Policy-and-Social-Research-IPPSR-554215311270962/ and https://www.facebook.com/MPLPMSU/